I got back from the John McCain townhall meeting a while ago, and I just got done pulling audio and pics off the voice recorder and camera. It's a case of 2 steps forward, 1 step back.
Before the fun, a couple of quick notes:
– The batteries in the camera pretty much died just before the McCains entered. I did manage to coax a couple more pics out of them, but they may not be the usual quality.
– I ran into Pete Fanning on my way out, which made things a lot better.
Without further comment, click away for the audio.
Some pics (click for the full-sized version, and be advised that they may not be the usual high quality):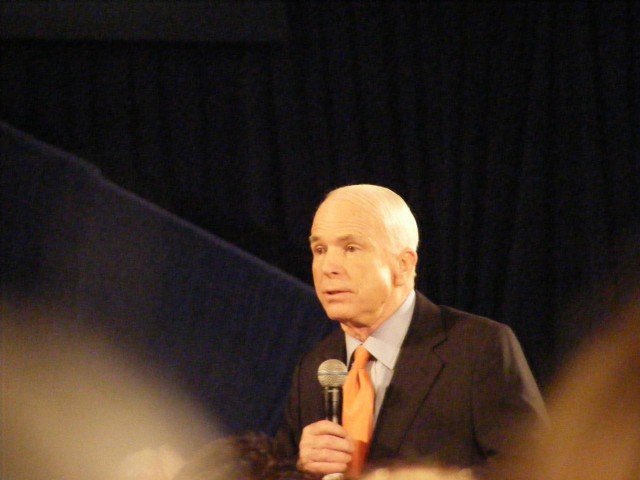 John McCain taking questions from the crowd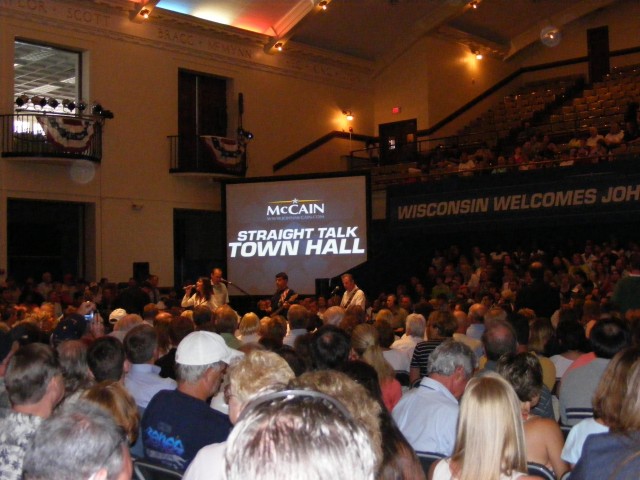 The warm-up band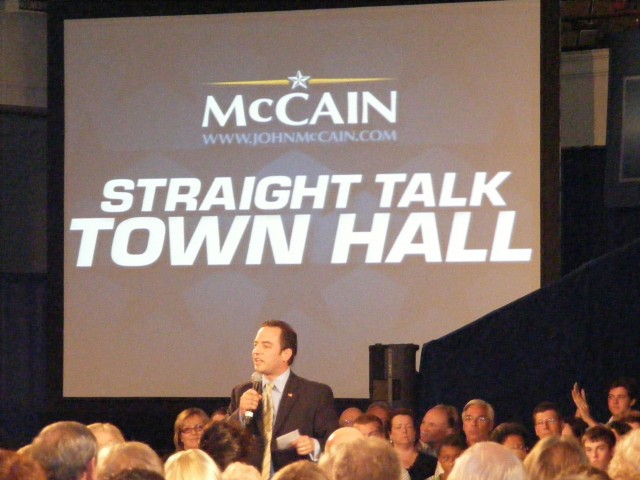 RPW chair Reince Priebus warming up the crowd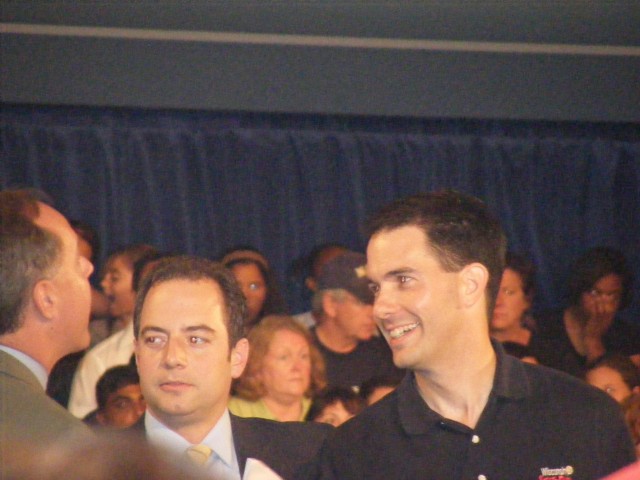 Milwaukee County Executive Scott Walker and RPW chair Reince Priebus talking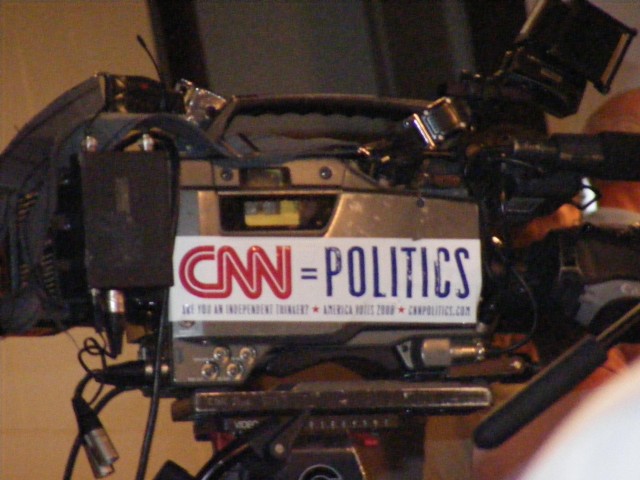 CNN camera; potential Photoshop candidate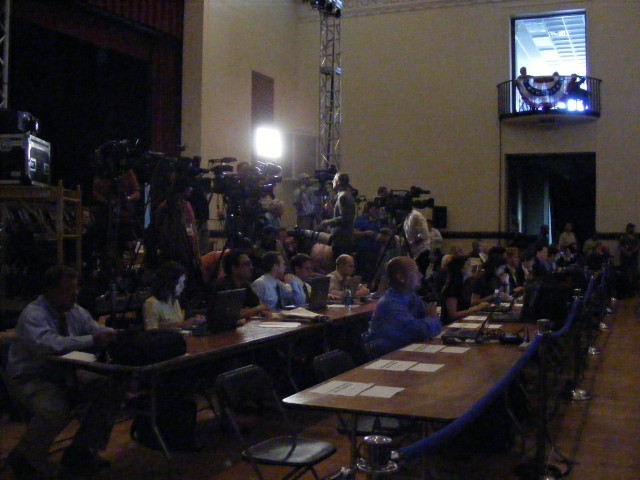 Press Row