First, let's set the mood:

The Claire Booth Luce Policy Institute has created a calendar. OK, so far, who cares! This calendar has a full year of calendar girls (I'm getting interested now). Not only that but it has 12 of the most attractive (OK, maybe Phyllis not so much but…) conservative women as the monthly "pin ups."
Here's a group shot of the women: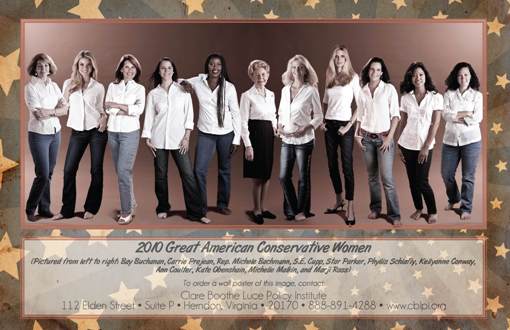 You can see the individual shots here.
Guys, I think you'll agree that not only are conservative women the most attractive, you would actually look forward to the pillow talk!