My Senator was the second speaker at CPAC this year, following a rousing opening from Rep. Michele Bachmann.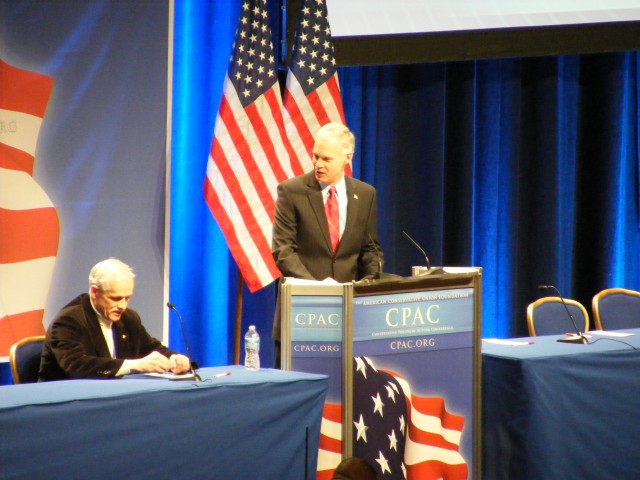 He mostly stuck to the health care issue, beginning with recounting how he got into the race. On the liabilities of the federal government, he mentioned a stat which I hadn't heard before – while the federal government has $112 trillion in liabilities, the entire asset base of the country is only $73 trillion.
Despite the fact he isn't a polished speaker, the speech was very good. Click to listen.