I previously mentioned the Tax Day Tea Parties scheduled for Madison (Capitol Steps, King St entrance, 11 am-1 pm) and Appleton (Fox Banquets, 111 E Kimball, 5:30 pm-7 pm). There's a few more items for Wisconsin, courtesy Brad V, the gang at Tax Day Tea Party, and the Google map put together by FreedomWorks (H/T – Michelle Malkin):
(Do click both maps; there's too many to be contained in one Google Maps page)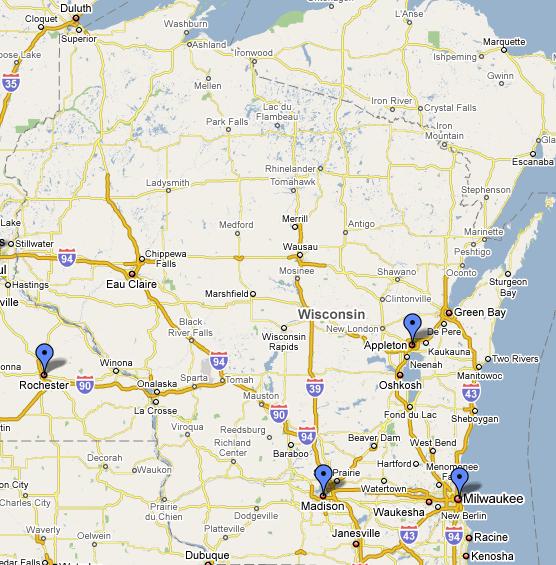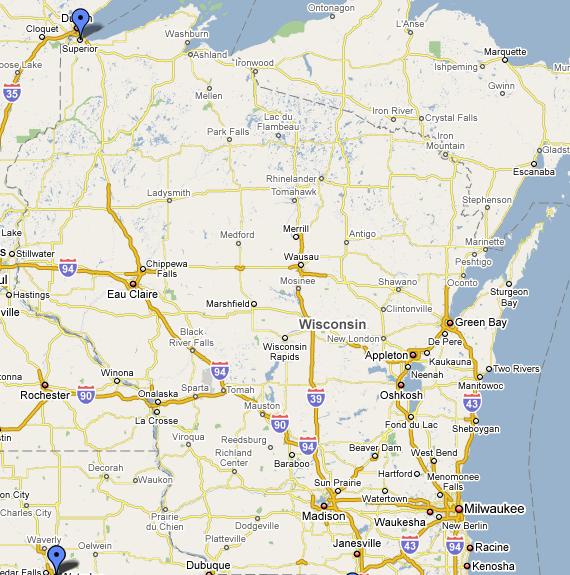 The additions to the above:
– Milwaukee – Federal Building, 517 E Wisconsin Ave, noon
– Superior – David Obey's office, 14th St and Tower Ave, noon-1 pm
– Fort Atkinson – Municipal Building, 101 N Main St, 4 pm-5:30 pm
Also, the fine folks in Racine will be taking care of those that thanks to work and stress from paying Uncles Sam and Craps, cannot make a mid-week tea time. They're holding a Tea'd Off Party at Racine's City Hall (where 6th St, 7th St, and Washington Ave all meet) Saturday, April 18, at noon.
Revisions/extensions (9:22 pm 4/2/2009) – There's a couple more parties sprouting:
– La Crosse – Post office, 425 State St, noon
– Eau Claire (still a bit tentative; thanks Jo) – City Hall, 203 S Farwell St, noon