I feel a bit like Alice's white rabbit….sans mind altering substances. Late night of travel and I've got to work so I'll leave you with this to "mull" over today:
Red Wing boy takes first place in Minn. mullet contest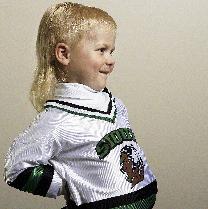 Isn't this codified as child abuse?
Read all the horrifying details (multi-generational abuse) here.